As the 2015 Legislature looks down the double barrels of a pair of multi-million dollar education-funding challenges, one ordered by the court and the other by the voters, a new book by former Seattle school board president Don Nielsen calling for a major overhaul of the basic structure of education is attracting increasing attention.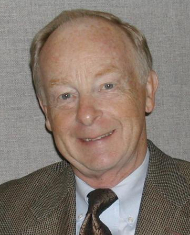 Don Nielsen
Nielsen, a successful businessman who turned his attention to education and began a 20-year role as education activist, including two years traveling the country in search of good ideas and a decade on the Seattle school board, says funding isn't the issue. "It is the system and the people who populate it that need to change."
But the Washington State Supreme Court, in a January 2011 ruling that ordered the legislature to fully fund basic education and last fall held the lawmakers in contempt for failing to comply with that order, says funding IS the answer. Then voters, by a bare majority, in November approved Initiative 1351 to limit class sizes. That brought an additional multi-million-dollar reality to legislative deliberations.
And as the issues relating to education funding come under increasing scrutiny, there is increasing visibility for Nielsen, who seems to be at the epicenter of discussion about the future of basic education in this state, and elsewhere. His book, Every School: One Citizen's Guide to Transforming Education, has become a national focal point in discussions about the future of public education.
The book has led to speeches before a long list of Rotary clubs and other organizations, beginning late last year before the Seattle Rotary Club. Another five rotary talks are scheduled for next month, and radio interviews are occurring on talk shows across the country.
"Most of what we're hearing is that we need more money and lower class sizes, but we have tried that and it hasn't worked," said Nielsen. "We now spend three times as much per child in inflation-adjusted dollars as we did in 1970 and we also have four times as many adults in our schools with only eight percent more children."
While Nielsen confides he has little hope that his ideas will ever pass muster before a legislature in this state because of the power of the forces opposed to dramatic change in the public education system, a legislature closely divided politically may decide that a dramatic education-funding change should be accompanied by other dramatic changes.
It's logical that Nielsen would take a businesslike view of analyzing what changes are needed for basic education to work since dramatic success as an entrepreneur over nearly a quarter century preceded his personal commitment to learn about education's needs, and then seek to bring those about.
His business success involved co-founding in 1969 a start-up biological and chemical testing company that he helped grow into the world's largest company in its industry by the time he had taken it public. He then helped guide its acquisition in 1987 by Corning, which kept him on as CEO of the firm, Hazelton Corp., and over the following five years he doubled the company's annual revenue to $165 million.
Newspaper editorialists, policymakers and lawmakers from both parties have begun to suggest that if more money must be spent on education, then perhaps dramatic change in the system itself should be considered.
And the fact that Nielsen is reaching audiences on talk shows in cities across the country suggests that what he describes as an "obsolete" system is facing serious scrutiny in states other than just Washington.
"Basically, my premise is that the system is obsolete and needs radical change," he told me in one of several phone conversations in recent days. "However, like a failing business, you don't embark on radical change with the people who created the problem in the first place. So, to fix our schools, we must first fix the people and we must do so at all levels; teaching, leadership and governance."
As a frank and to-the-point kind of a guy who has brought an entrepreneur's focus, innovation and zeal to his pursuit of improving education, Nielsen has stirred critics who were protective of the status quo while attracting respect and support from those who shared his view that the structure of education needed to change.
Interestingly, the latest Elway Poll shows that for the first time in seven years, economic issues are not at the top of the public's wish list for legislative action. Rather it is education.
Stuart Elway, president of Elway Research, says his poll shows that 65 percent of those polled think the Legislature should do as much as possible without cutting other programs or raising taxes, 51 percent think education funding is the first priority and 48 percent says it will be necessary to raise taxes to meet education's funding needs.
Nielsen, a 1960 graduate of the University of Washington, where he was student body president in his senior year, seeks to have education reform seen as an issue that transcends politics.
"Fixing our schools, so they effectively educate every child should not be a partisan issue," he told me. "I am hopeful that the Republican Party will soon recognize that and take on education as their primary issue. The Democrats have claimed schools as their issue for the last three decades and our schools have not improved. Time for a change."
The changes that Nielsen espouses boil down to three key steps.
"First, we have to improve the quality of teachers," suggested Nielsen, who says a key first step is eliminating certification laws, which he refers to as "the culprit" because they give "education schools a monopoly over the supply of human capital that can work in our schools."
"Next we must improve leadership," he said. "A quality principal will give you a quality school but certification laws again hinder our ability to hire top leaders for our schools."
We also must address governance, not just leadership. We need high quality, competent people governing our schools. In urban systems, I would recommend going to appointed school boards or even eliminating them altogether and have the superintendent become part of the mayor's cabinet.
Nielsen decided, after his decade of schools leadership at the local level, that the necessary changes couldn't be achieved locally. And he suggests the fact No Child Left Behind Act has produced disappointing results, and may be dramatically altered in this Congress, suggests Washington, D.C., isn't the place to drive necessary changes.
"To improve America's schools, we need to do so at the Statehouse," said Nielsen.